PARTICIPATE IN A RESEARCH ON CASE MANAGEMENT PRACTICE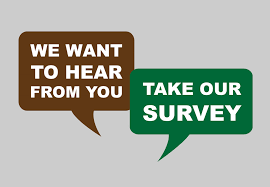 PARTICIPATE IN A RESEARCH ON CASE MANAGEMENT PRACTICEANSWER A QUICK SURVEY TO PARTICIPATE
Posted originally by Dr. Ellen Fink-Samnick, DBH, MSW, LCSW, ACSW, CCM, CCTP, CRP, FCM, http://www.efssupervisionstrategies.com/
Research on case management practice is a must! That's why Dr. Colleen Morley, Dr. Lisa Parker-Williams, and I have partnered on this project about Professional Identity.
If you haven't completed the online, anonymous survey yet, please do! Our goal is to identify trends and develop strategies to promote professional identity in case management practice, and from an interprofessional perspective across the disciplines that comprise our workforce.
https://www.surveymonkey.com/r/CMProfIdentity
"Professional identity is a concept that has been widely discussed for decades and is still vaguely understood. This identity evolves with time and work-related experiences. It negotiates personal self-conceptions, and social elements within one individual that participates in a professional setting. A strong identity has been linked to job satisfaction determined by career planning and achieving intended goals" (Montemayor, et al, 2020)
Instructions: Please complete the following survey from the perspective of your role in the profession of case management (not your primary licensure role). If you have any additional comments, please feel free to add them at the end.
Thank you for your consideration and participation.